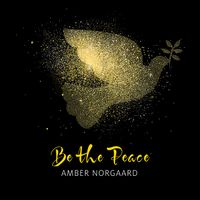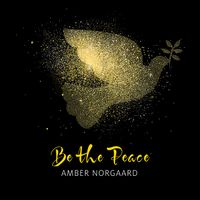 "Be the Peace" written by Amber Norgaard as the title track for her 2018 holiday album. ©℗ 2018 Amber Norgaard / Twilight Echo Publishing (ASCAP)

Amber Norgaard - vocals, piano
Danny Krieger - electric guitar
Casey Hadland - vibraphone
Jay Trapp - bass
Ralph Gilmore - drums
Joe Ferguson - acoustic guitar
Michael G. Ronstadt - cello
Sabra Faulk - back-up vocals
Steven Lee Tracy - percussion, electric guitar
Produced by Amber Norgaard & Steven Lee Tracy. Mixed by Steven Lee Tracy. Mastered by Adam Boose, Cauliflower Audio Mastering.
Lyrics
"BE THE PEACE" LYRICS

It's that time of year
Darkness lingers long
Fear and hope run strong
We pay homage to the Light
Praying it will come
And infuse into the hearts of the old and young

I don't want to wait another season
I don't want to leave it all to chance

Deck the halls and make them holy
Fill the streets with scenes of glory
Be the Peace we long to have
Give a little joy to a neighbor
Lift up the heart of another
Live the love we yearn to feel

It's that time of year
To gather close
And we wonder why
We spend so much time
Straying from our Truth
Let's remember the Love from which we come

And not wait another season
And not leave it all to chance

Deck the halls and make them holy
Fill the streets with scenes of glory
Be the Peace we long to have
Give a little help to our neighbors
Listen to the heart of another
Live the love we yearn to feel

I'm not gonna wait another season
I'm not gonna leave it all to chance

And not wait another season
And not leave it all to chance

Deck each day and make it holy
Fill the world with a sense of glory
Be this Peace we long to have
Extend our hands to our neighbor
Open our hearts to each other
Live the love we long to feel